Feared for their capabilities as assassins, these Kindred claim allegiance to neither the Camarilla or Sabbat. It is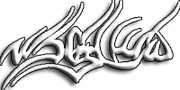 true that some of them are found among both sects, though these ties are likely nothing that cannot be broken for the right price.
Clan Disciplines:Edit
Celerity
Obfuscate
Quietus
Prominent Assamites of Hollow Bridge:Edit
The Members of Clan Assamite currently residing within, or having visited, Hollow Bridge, regardless of sect, are:
None recorded.
Clan Artwork:Edit